USDA expected to fund multiple aid programs
A leading architect of the ag programs in the $2 trillion economic stimulus package says he expects USDA could use the funding it gets through the bill to provide several forms of relief to producers beyond a new Market Facilitation Program. 
Sen. John Hoeven, who chairs the Senate Ag Appropriations Subcommittee, told Agri-Pulse as the negotiations were still going on Tuesday that he expects USDA to craft aid program for cattle producers and move to MFP later, so as to avoid distorting planting decisions. There also will be help for the produce industry that could be stuck with billions of dollars in inventory that was intended for restaurants and foodservice. 
"All the different ag sectors are eligible" for aid, he said.
Keep in mind: USDA estimated that it will need $50 billion in funding authority to cover all the damage from the COVID-19 pandemic as well as the impact of sluggish exports, he says. 
Trump maintains hold on farm support
Our latest Agri-Pulse poll of the nation's farmers and ranchers shows President Donald Trump appears to have solidified his support in farm country despite continued struggles on the trade front. 
We'll have full details on the poll in this week's newsletter, but it also shows that while Ag Secretary Sonny Perdue also has strong support from farmers, the level of enthusiasm is significantly higher for Trump. The poll also indicates that former Vice President Joe Biden is the clear favorite among farmers who are Democrats.
Keep in mind: The interviews were conducted from Feb. 19 through March 13, so the poll doesn't fully reflect the impact of the coronavirus shutdowns. However, Trump's overall approval rating with voters has risen to 49%, up from 44% earlier this month, according to the latest Gallup poll. 


Ag, food sectors look to end production, delivery barriers
There was a collective sigh of relief from agriculture and food industry groups when the Department of Homeland Security deemed agriculture to be a critical industry, allowing businesses to keep operating despite the spread of COVID-19. But a few barriers are still surfacing as localities impose stay-at-home orders. 
"Unfortunately, the federal government does not have the right to override state and local governments," said Clay Detlefsen of the National Milk Producers Federation who's the private sector chair of the Food and Agricultural Sector Coordinating Council. That group is working to identify and solve COVID-19 related challenges in the food supply chain.
Keep in mind: Several groups have been encouraging broader adoption of the DHS guidance. On Tuesday, more than 40 ag groups sent letters to governors, urging adoption of the DHS guidance to "ensure a consistent approach across all 50 states and local governments." 
Austin, Texas, issued a state-at-home order Tuesday that specifically cites the DHS guidance, but Denver posted its own list of essential businesses. (They include licensed marijuana and liquor stores.)
Agencies addressing industry issues
The industry also has been working with the FDA on how to handle food industry employees who test positive for COVID-19. The agency posted guidance and a Q & A that clarifies that it's not a food-borne illness, so there is no need to recall or put product on hold. "Basically, they recommend focusing on the employee and do a cleanup of the area of the plant where that worker may have been," Defletsen tells Agri-Pulse.
The Federal Motor Carrier Safety Administration has been cooperative in making changes but more are needed, Defletsen said. Some truckers that drive across state lines are running into problems with their requirements for periodic medical exams. "That's a bit hard because the medical community doesn't want you in their office for routine exams."
Bottom line: "We have problems popping up all over the place, but people are really working hard together – in government and in the private sector – to solve them," Defletsen said.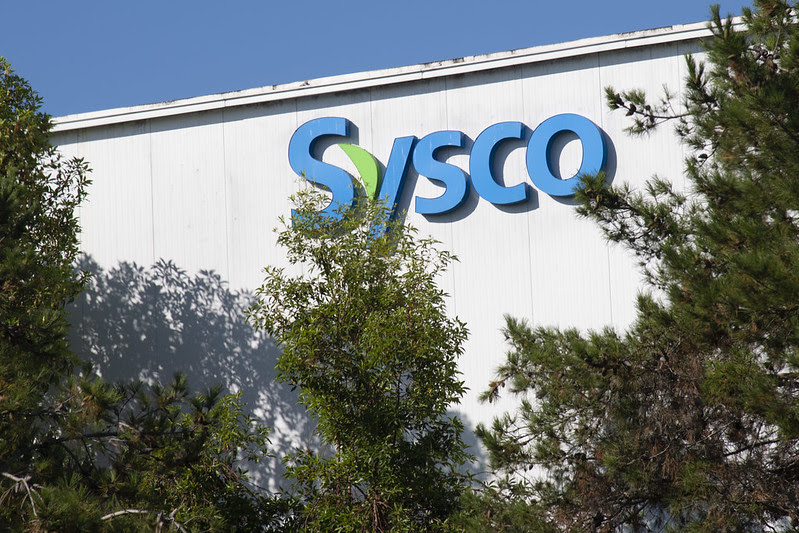 Food service struggles to make retail shift
People just aren't going to restaurants now as "social distancing" has become the norm. And farmers are trying to adjust to the new reality where demand has shifted substantially toward retail. 
The United Fresh Produce Association is working with members to try to help them shift to supplying grocery stores, many of which can't stay stocked as the public clears out shelves amid coronavirus concerns.
It's not easy and it's only been partially successful, says Robert Guenther, a senior vice president at United Fresh. The challenges are everywhere. For example, about 80% of the tomatoes produced in Florida are sold to the foodservice sector. And many suppliers are being stuck with items like large bags of lettuce that can't be sold at retail.
"Those people who are primarily retail-driven suppliers … are working very hard to keep up with demand," Guenther said. "On the part of the industry that's focused on foodservice, that business has dried up overnight."
Clarity lacking on new DMC enrollment
As we've reported, the plunge in milk prices has rekindled interest in the Dairy Margin Coverage program, which many producers failed to sign up for, presumably because it didn't look like they would get payments this year. 
The National Milk Producers Federation is urging USDA to reopen enrollment, and Ag Secretary Sonny Perdue has the authority to do that according to National Milk's president and CEO, Jim Mulhern. But he tells Agri-Pulse that it's not clear whether Perdue can allow new enrollments to be retroactive. 
USDA now forecasts DMC payments could trigger at the $9.50 coverage level through October. 
"It's unfortunate that a lot of producers didn't get in, but there is interest both on Capitol Hill and in USDA on ways to reopen the program," Mulhern said. 
Refiners appeal to the 10th Circuit
The 10th Circuit's decision severely restricting EPA's ability to grant small refinery exemptions to the Renewable Fuel Standard will "cripple" those operations, one of the refineries involved in the case argued Tuesday in a petition to the court asking it reconsider that ruling.
"RFS volume mandates are continuing to increase," Wynnewood Refining Company said in its petition, filed Tuesday. Prices of Renewable Identification Numbers tripled after the court's decision and "prices and demand for crude oil and gasoline have cratered due to the COVID-19 pandemic, causing a 95 percent drop in refining margins," the petition says. 
"In short, small refineries will have to purchase more RINs at higher prices to meet increasing RVOs when there will be an historic decrease in demand for—and margins on — their fuel," Wynnewood said, creating the type of situation that constitutes "disproportionate economic hardship."
Keep in mind: The administration, after waffling on whether it would seek review or enforce the ruling nationwide, appears to have decided to do the latter.  
He said it. "If you are even thinking about buying gold, I would recommend you take cocaine because at least you'll feel good before it kills you." – real estate economist Mark Dotzour on a land market update call Tuesday, referring to advice he gave during the 2008 recession.